Join us for the next ArtWalk Wednesday on November 8th!
The final ArtWalk of 2017 offers many of the very best kinds of gifts – locally-made, handcrafted works. From dazzling jewelry (and many holiday must-haves) at n. wirt design & gallery to lathe-turned wooden bowls at The Black Crow on Main, beautiful art and inspiring gifts will abound.

Don't miss our featured kid's craft stations and 8 live music acts including "Ginger and her Baked Goods" on the Main Stage at Civic Plaza!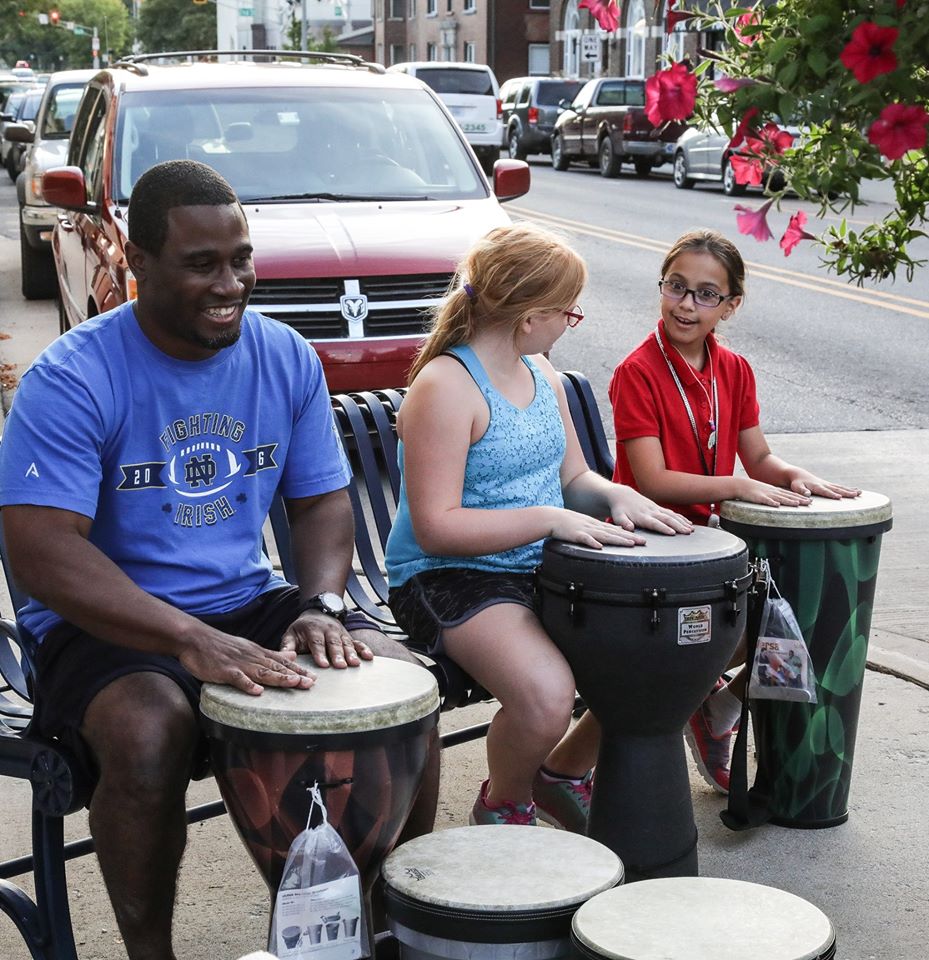 Featured Artists & Activities
Cynthia Cooper – Ceramics @ Arts on Main
Patricia Goodman – Oils @ Juxtapose Gallery
Kristen Braun – Paintings @ Our Place on Main
Diane Overmyer – Oils @ former Wine & Canvas
Jonathan Learman – Photographry @ Black Crow on Main
Gail Bowsher – painted metal sculpture @ Civic Plaza
Joe Chomyn – Pottery @ Civic Plaza
Joan Spohrer – Watercolors @ Matzke Florist
Wendy Coleman – Paintings @ n. wirt design & gallery
Other artists are Kenton Yoder, Kimberly DeNolf, Jude Phillips, David Tunstall, Jill Heavener, Kim Sovine, students from the Elkhart Art League and more!
Featured Musician
Ginger and Her Baked Goods performing live on the Main Stage at Civic Plaza